The Murray Street home retains its shopfront facade and is arranged across the street level and lower ground floor. What was once the store area is revived as a cosy living room, bathed in milky light from the translucent windows. Raw plaster adds a texture – as does the exposed brick chimney in the dining room, with its encaustic geometric floor tiles and painted plywood kitchen cabinets.
Anfossi's studio is located in the large conservatory, which feels faintly Mediterranean, like the kiosks of Lisbon's public squares, with a lantern-like silhouette. This large studio has rugged wooden floors and built-in shelving and opens onto the garden.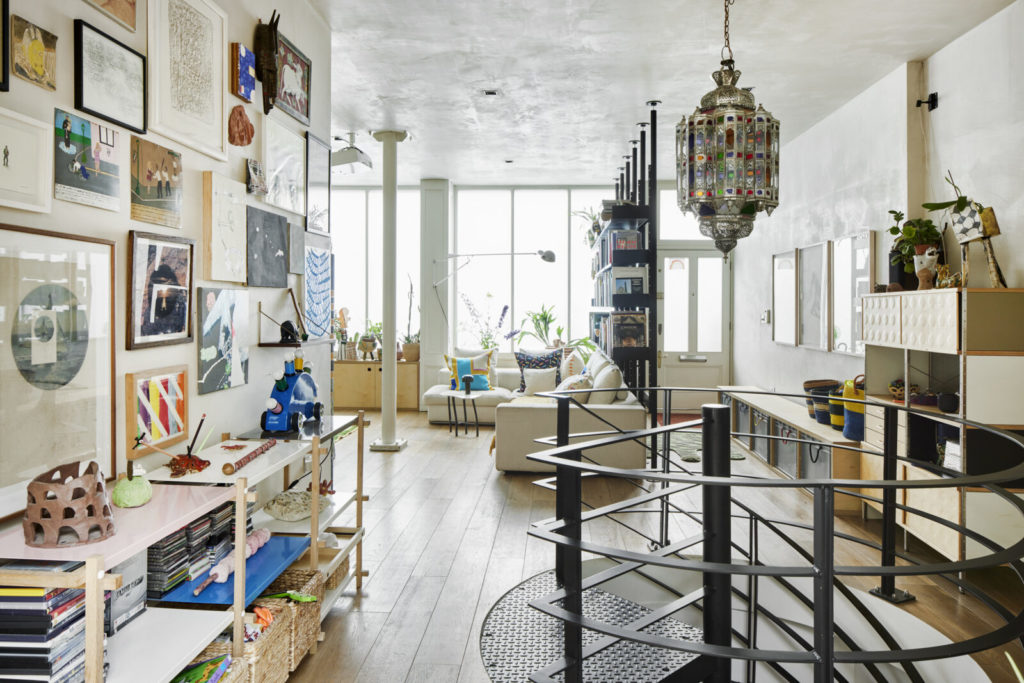 Back inside, a spiral staircase leads down to three bedrooms, which Anfossi has decorated with playful blocks of colour. Yellow stripes and blue oblongs can be found in the children's bedroom, with blue and white blocks in the guest bedroom. The third bedroom opens onto the garden via sliding doors.
Following her meticulous interventions to the cheerful London property, Anfossi has listed it for sale with The Modern House for £2.5m. See the listing for more.