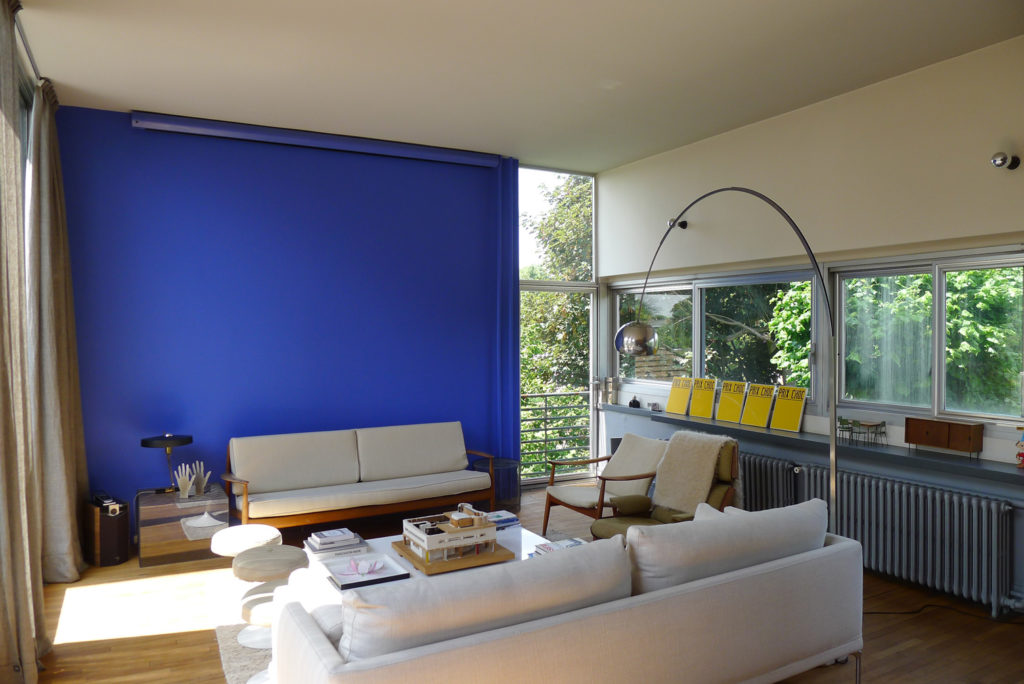 Fans of Le Corbusier's brand of modernism can experience it for themselves: an apartment inside Villa Stein-de-Monzie, aka Les Terraces, is now for sale at €1.2m.
Located in Vaucresson, in France's Hauts-de-Seine, Villa Stein was built by Le Corbusier in 1927 for collector couple Michaël and Sarah Stein (brother of Gertrude Stein) and their friend Gabrielle de Monzie. Its hulking, cubic form has cut out terraces, which lend the building its nickname, and the villa – which pathed the way for its more famous cousin, Villa Savoye de Poissy, completed a year later – typifies the master architect's avant-garde style of the 1920s.
This 116 sq m apartment, listed via Architecture de Collection, has three bedrooms. Interiors have been given a refresh by designer Aurélie Berthet while maintaining the critical features of Le Corbusier's design, including ribbon windows to maximise light, and an open-plan layout.