Nearly 400 items from the personal holdings of legendary actors Paul Newman and Joanne Woodward head to auction at Sotheby's today – the final instalment of its three-part auction, 'The World of Joanne Woodward and Paul Newman.'
A Life & Legacy features memorabilia from Joanne and Paul's careers and the art and objects they surrounded themselves with in their personal lives. It follows Sotheby's Important Watches and High-Speed sales, devoted to Newman's extensive legacy in the car racing world.
The movie stars met on the Broadway set of Picnic in 1953 and lived in marital bliss for some 50 years. Newman passed away in 2008, while Woodward is now 93, and most of the items from the auction are from their family home in Westport, Connecticut, where they spent much of their time together.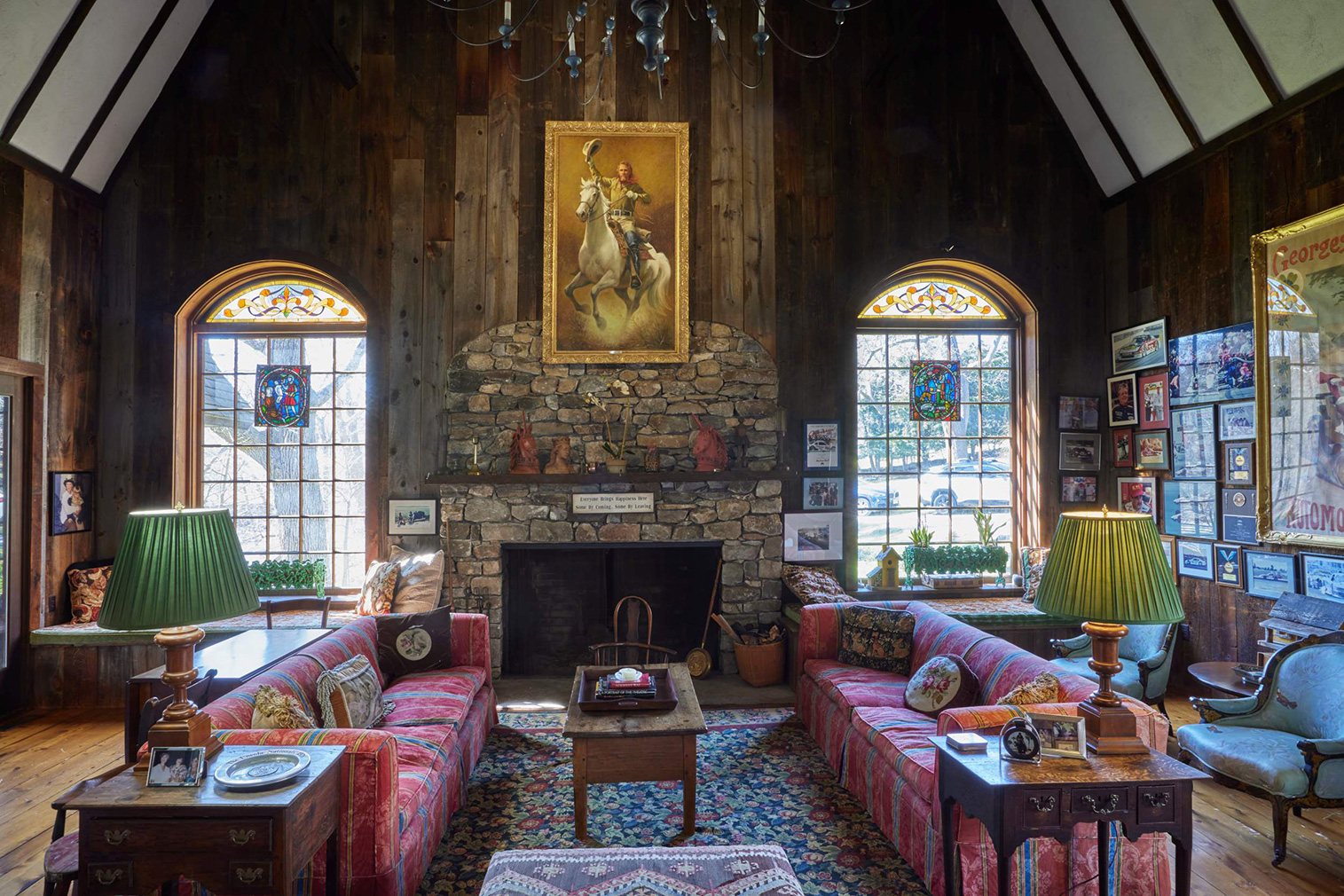 The pair widely collected Americana and held on to their own Hollywood memorabilia and their many yard sale finds along the way. These carefully curated pieces encapsulate the essence of their tastes, artistic sensibilities and the profound connection they shared.
'They personified "shabby chic" before shabby chic was even a thing,' said Mari-Claudia Jiménez, Sotheby's managing director and worldwide head of business development, Global Fine Arts.
Newman and Woodward made about 15 movies together, co-starring on TV and the stage during the 1950s and 1960s. They raised three children, and last appeared on screen together in 2005 in the miniseries Empire Falls.
'They weren't the Architectural Digest type,' said Jiménez. 'They cultivated homes that somebody wanted to live in and they were surrounding themselves with the objects they wanted to see every day.' The pair frequented flea markets and antique shows and were constantly loading up on new treasures. 'They were thrifty and thoughtful,' said Jiménez.