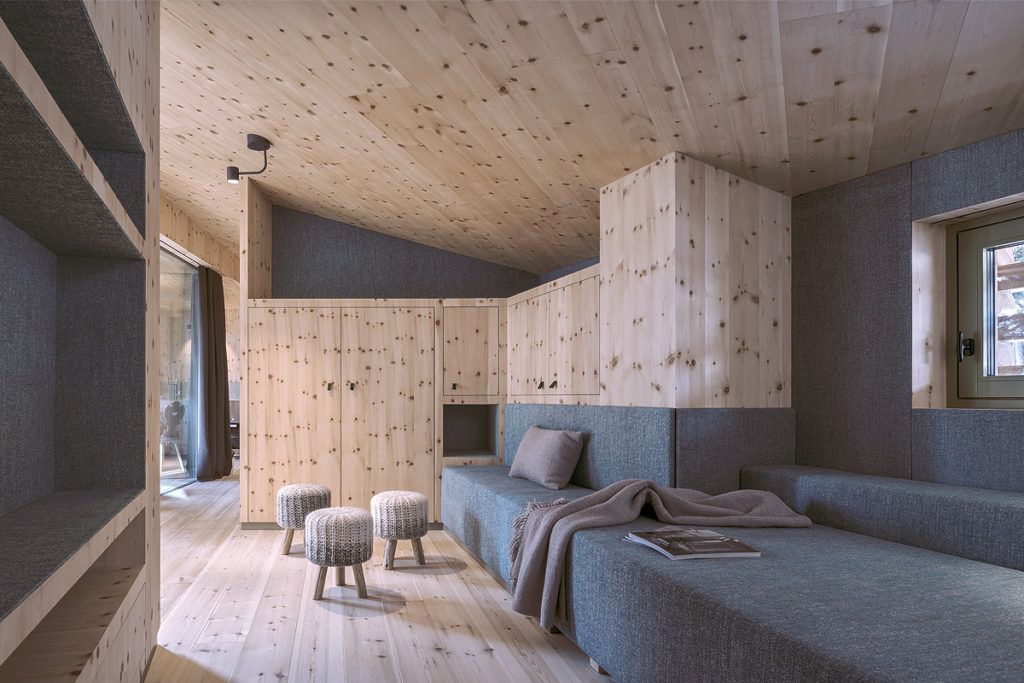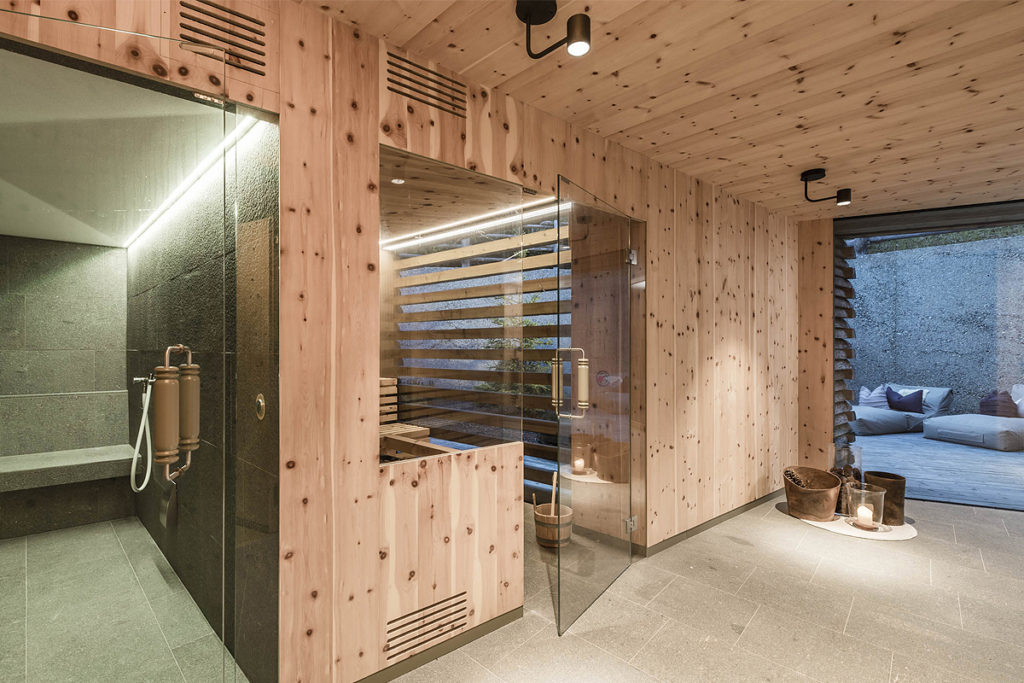 Set almost 2,000-metres up in the Dolomites, this alpine lodge frames the mountain views from its timber-panelled interiors.
There's little distraction inside the Palmshoss chalet, dubbed Odles Lodge. It takes cues from the traditional ski retreat with its pine-knotted surfaces but gives them a fresh geometric spin via angled walls and glass-encased terraces which let guests admire the view by the fire on particularly cold days.
Furniture is built-in, including seating and beds, and aside from a few well-placed stools and blankets, there's little else inside the minimalist hut.
There are four individual suites at Odles Lodge – which start at €180 per night via BoutiqueHomes – but the entire cabin can also be reserved. Those lucky enough to snag a corner room can gaze across the trees without getting out of bed, thanks to its almost wholly glazed end.
After a day's hiking in the nearby Valley of Trails, guests can relax in the lodge's Swiss stone pine sauna and steam bath, before curling up in bed ready for the Alpine breakfast box – left outside the door each morning.