Church conversions tend towards the spectacular, but this Wiltshire home reaches new heights.
The Grade II-listed former Church of St John the Evangelist dates from 1896 and was built on a leafy hillside outside of Ford by architect C E Ponting. It still looks like a church from the outside, constructed in a local honey-coloured stone and crowned by a shingled spiralet that sits atop a tower.
Inside, however, the church has been transformed into a three-bedroom home through the lightest of interventions, meaning all its religious trappings are intact. Soaring ceilings preserve the sense of awe, while the chancel has been turned into a kitchen. (Washing dishes doesn't seem like such a chore when standing in front of stained glass by Edward Burne-Jones, a friend and collaborator of William Morris.)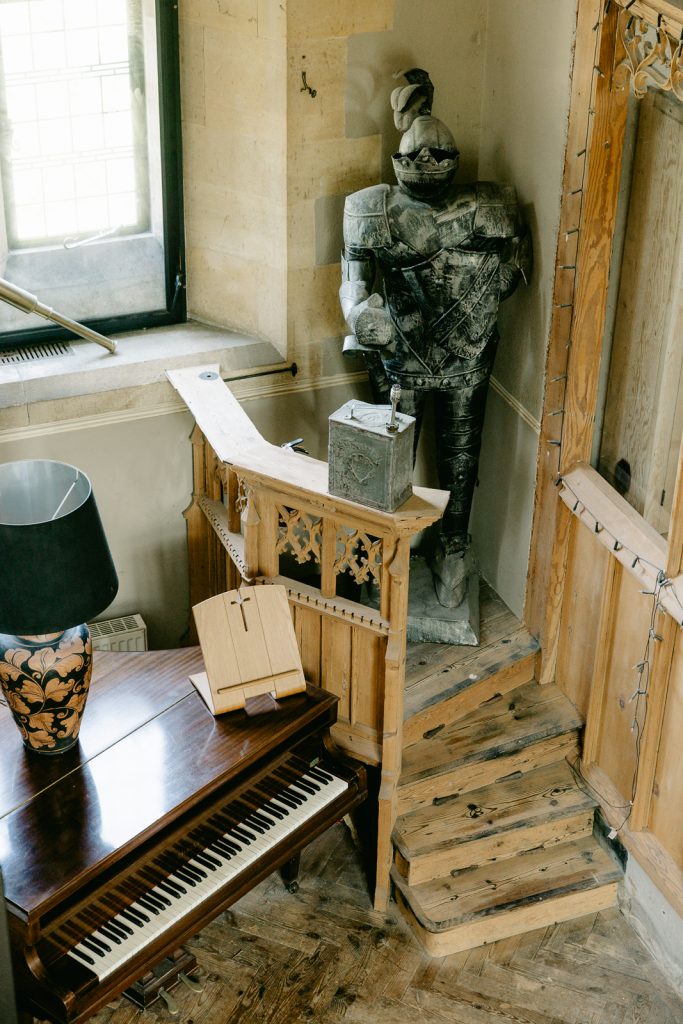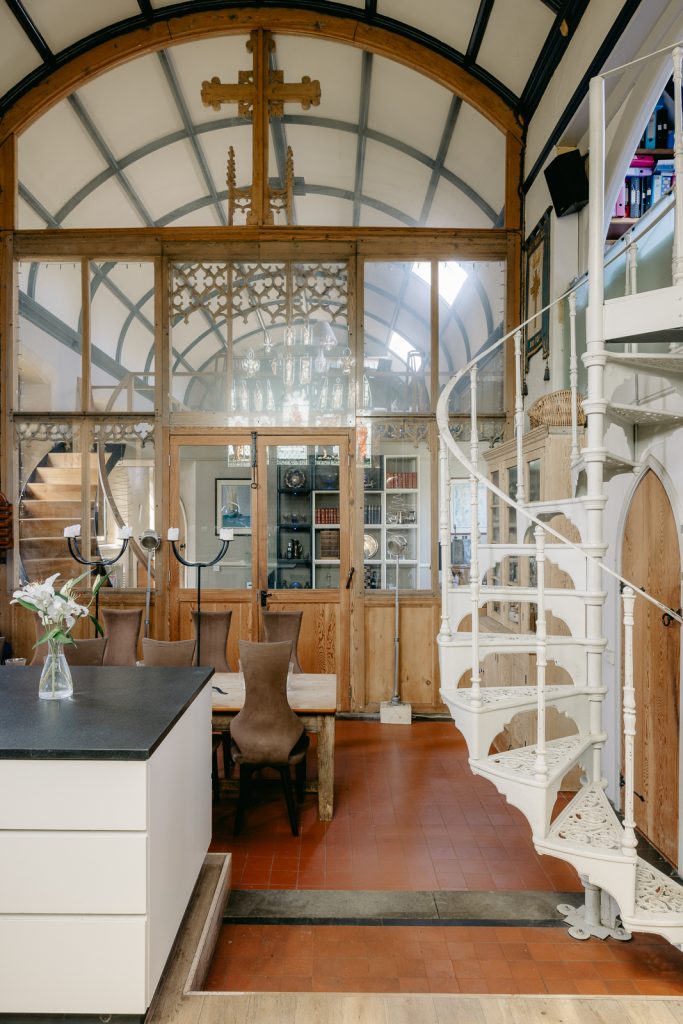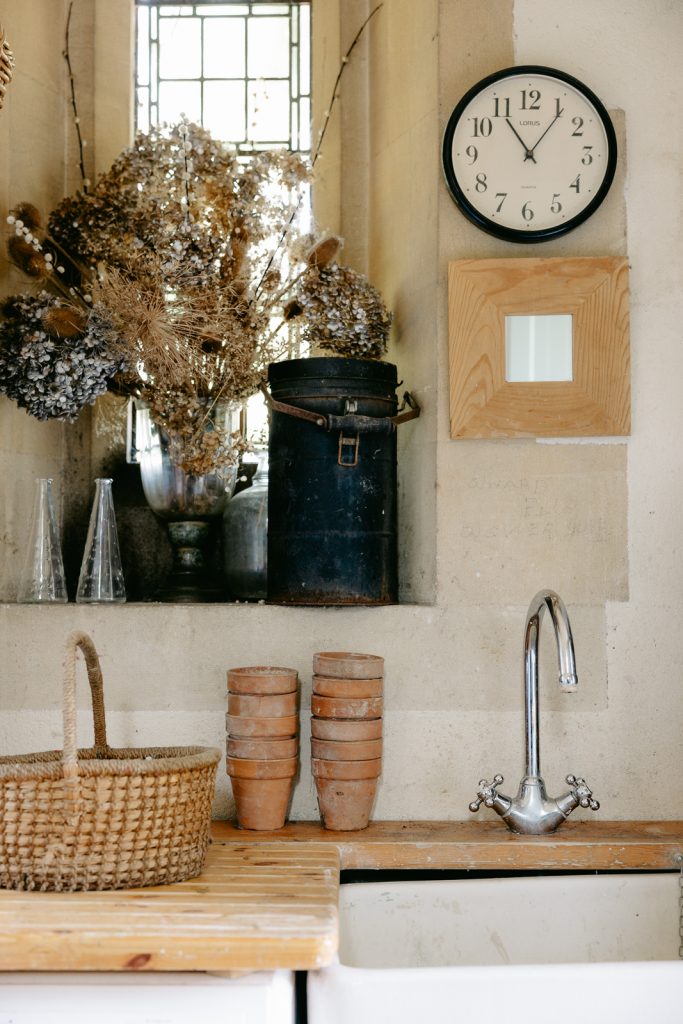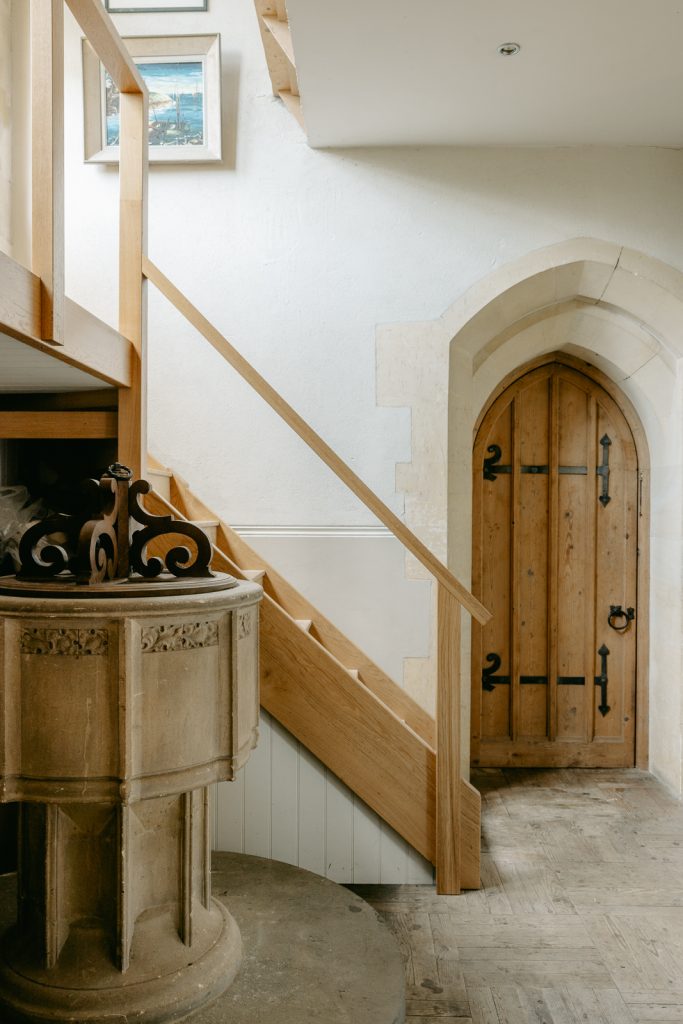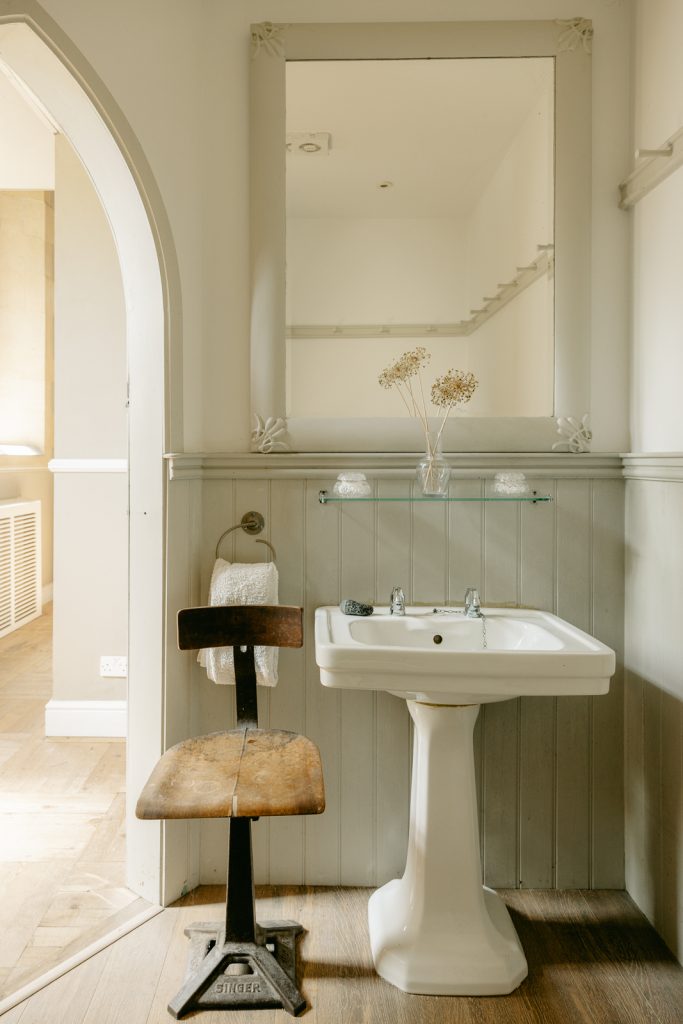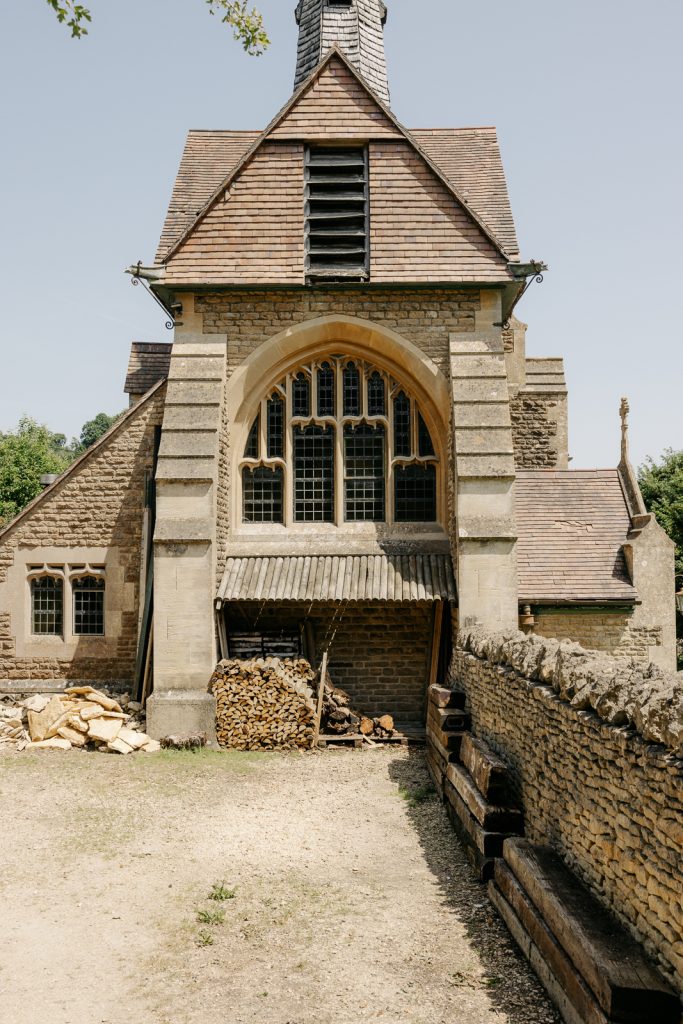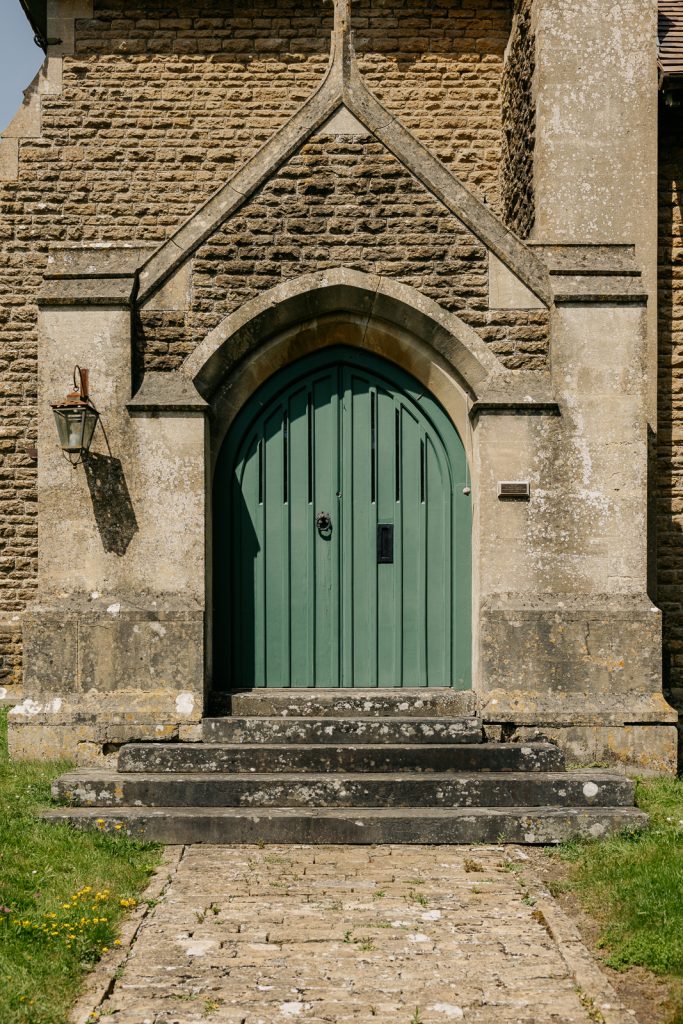 No less spectacular is the barrel-vaulted ceiling, which is original to the Victorian building. The present owners have tucked a snug studio at one end of it.
Bedrooms branch off the hallway, and there's a gym/studio which has access to the bellower, complete with a working church bell.
Inigo is marketing the three-bedroom Wiltshire property for £1.2m. Take a tour in the gallery above.