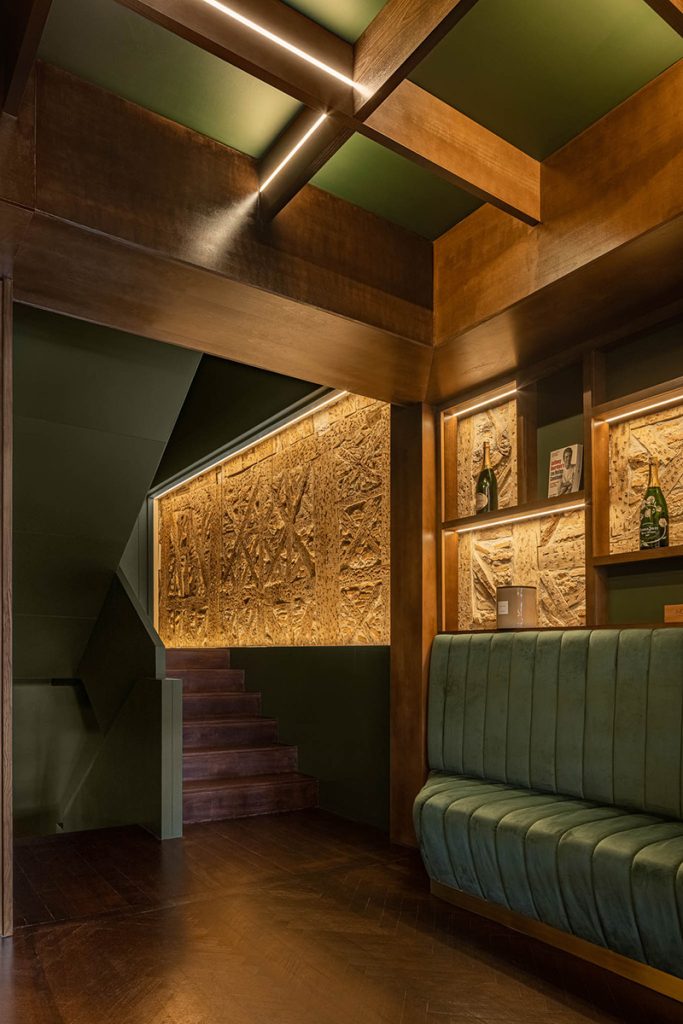 Original medieval masonry and walls bursting with foliage watch over diners at 34, which is located in the heart of Guimarães' UNESCO-listed town centre.
Guimarães is located in northern Portugal and the city is widely considered the 'birthplace' of the country. Over the centuries, it's retained many of its historic elements, including the layout of its town centre. This posed a challenge for REM'A Arquitectos, which was tasked with transferring the original Restaurant 34 to a new building with an awkward, irregular footprint, courtesy of its medieval origins.
The practice used long sofas and rippling wooden ceiling mouldings to outline the shape of  34's three floors – and make the spaces feel coherent.
Plants have long been a part of the restaurant's identity, and REM'A has installed living walls above banquettes, hung sprays of greenery from the ceiling, and added a potted blossom tree that extends its branches overhead.
During the renovation, REM'A stripped back a section of wall to its original masonry, removing new coatings added over time to reveal its original construction. Now framed behind glass, it's a reminder of restaurant 34's historic location.
Largo do Toural nº23, 4810-427 Guimarães, Portugal