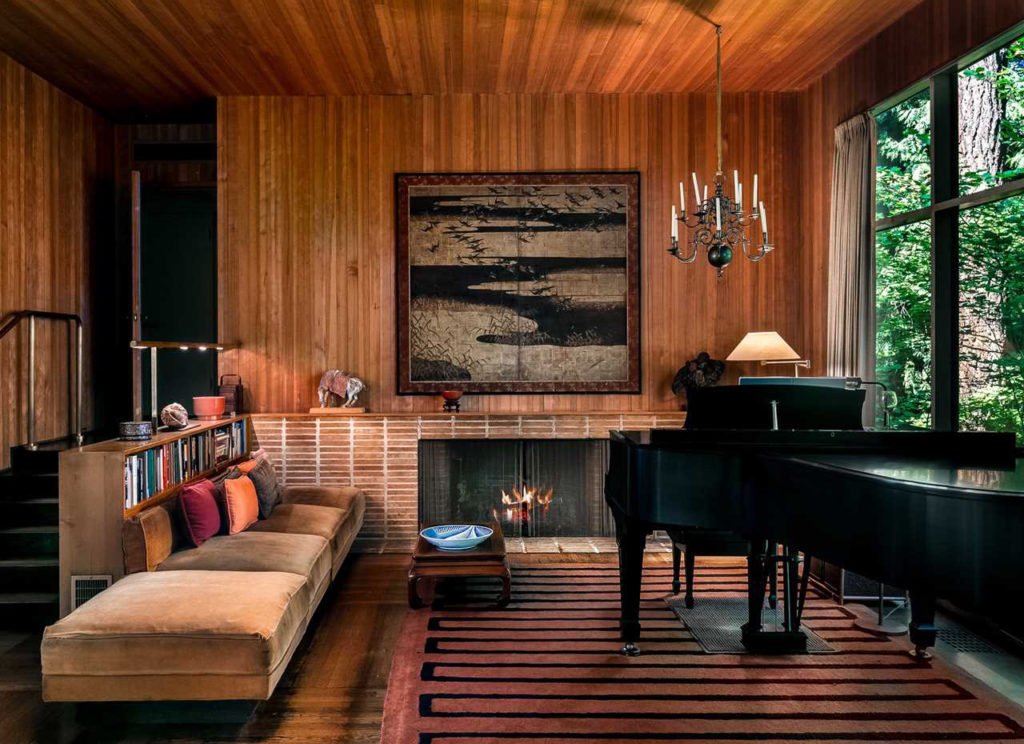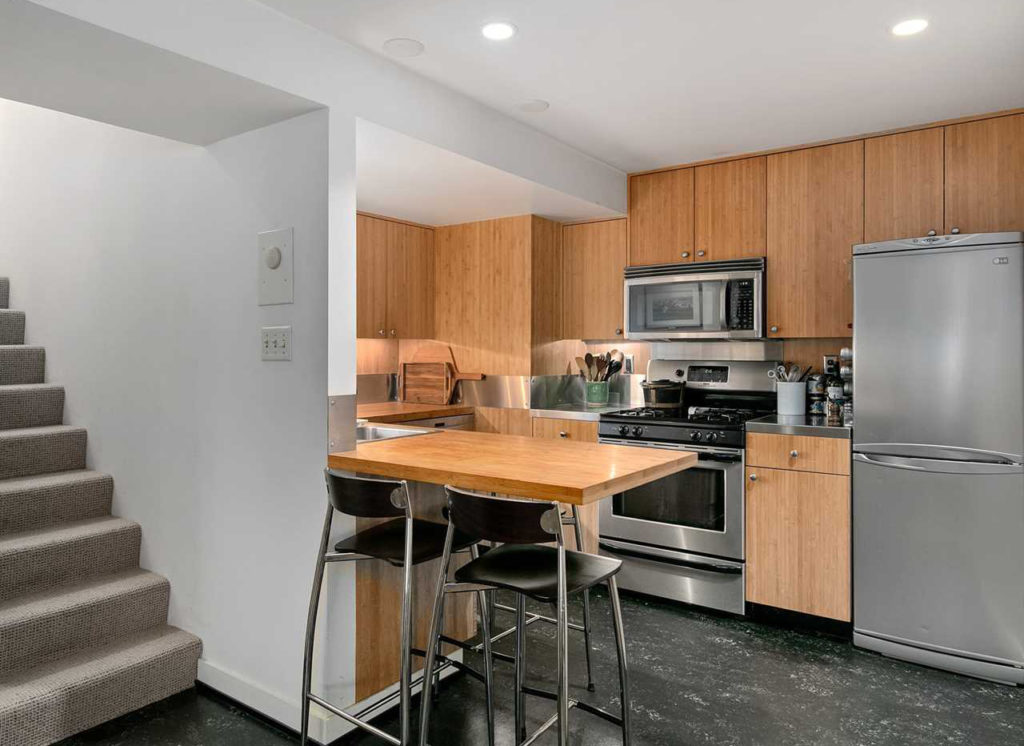 The interiors of Portland's Jorgensen House are a midcentury time warp: little wonder since the northwest regional modernist home is on sale for the first time since 1945, with its original fixtures intact.
Architect John Yeon designed the wooded Oregon property for his family, and he lived in the 2,514 sq ft home, on the edge of the Raleigh Hills neighbourhood, for 49 years. Yeon took pains to design every element of the three-storey home, finishing rooms with rich hemlock panelling, discreet built-ins and his own fixtures and light designs.
The four-bedroom Portland property sits on a 1.55-acre plot planted with native trees, and the architectural gem is asking for $1.599m via the Realty Portland Team. It might, however, need a bit of polish in places to bring it into the 21st century.
Take a peek inside.